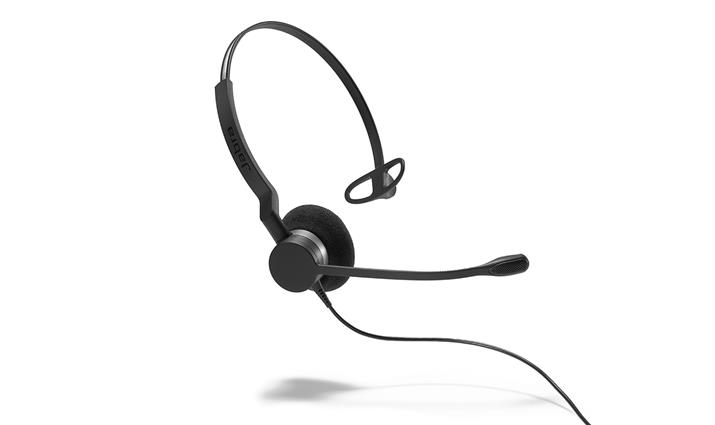 This contact center headset blends light-weight yet durable construction with an unobtrusive, professional Scandinavian design aesthetic. It works hard, looks great and is designed for easy daily handling. It is a headset built to be comfortable all day long, with Jabra HD Voice, wideband speaker performance, and noise cancelation.
Overview
Be heard
The long boom arm places the microphone closer to user's mouth ensuring a better signal to noise ratio. The microphone polar plot is optimized to eliminate background noise, so the user always gets the same performance regardless of whether they are in a low or high background noise environment.
Increase comfort
Reduce the number of sick days and increase employee retention. Jabra Link 260 delivers acoustic shock protection and is compliant with the Noise at Work legislation in the EU (Directive 2003/10/EC).
Tech specs