Avoid losing business due to your company's legacy signature process and go completely digital with Adobe® Sign, available from BINTARA. Discover how much easier it is to edit and send documents to clients to sign — no paper required.
Adobe Sign
Get documents signed. Wherever you are.
With Adobe Sign, you can get documents signed in minutes — not days. Keep your business moving by easily collecting signatures from customers around the world.
Seamlessly simple
Easy to send. Easy to sign.
Adobe Sign makes it easy for you and your team to send documents for e-signature. And signing documents is as simple as click, tap, swipe.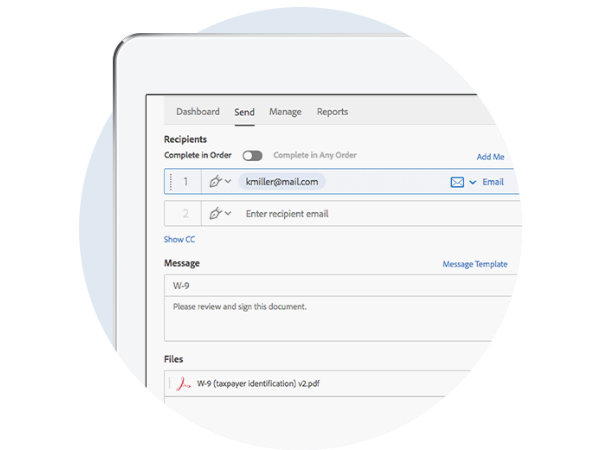 Online signatures
Easily collect signatures from your website.
Post digital forms on your website so anyone can quickly fill and sign your documents anytime, on any device.